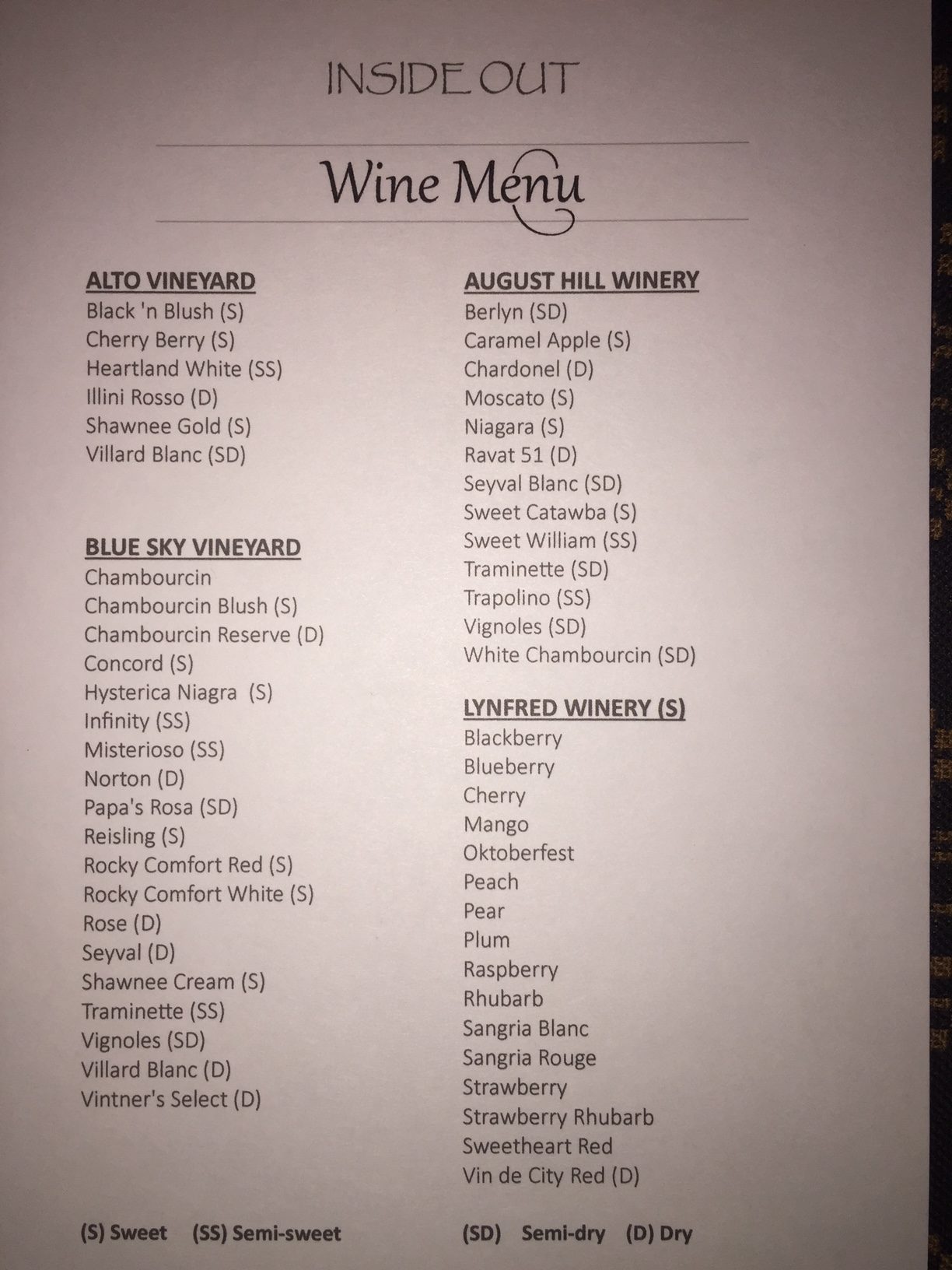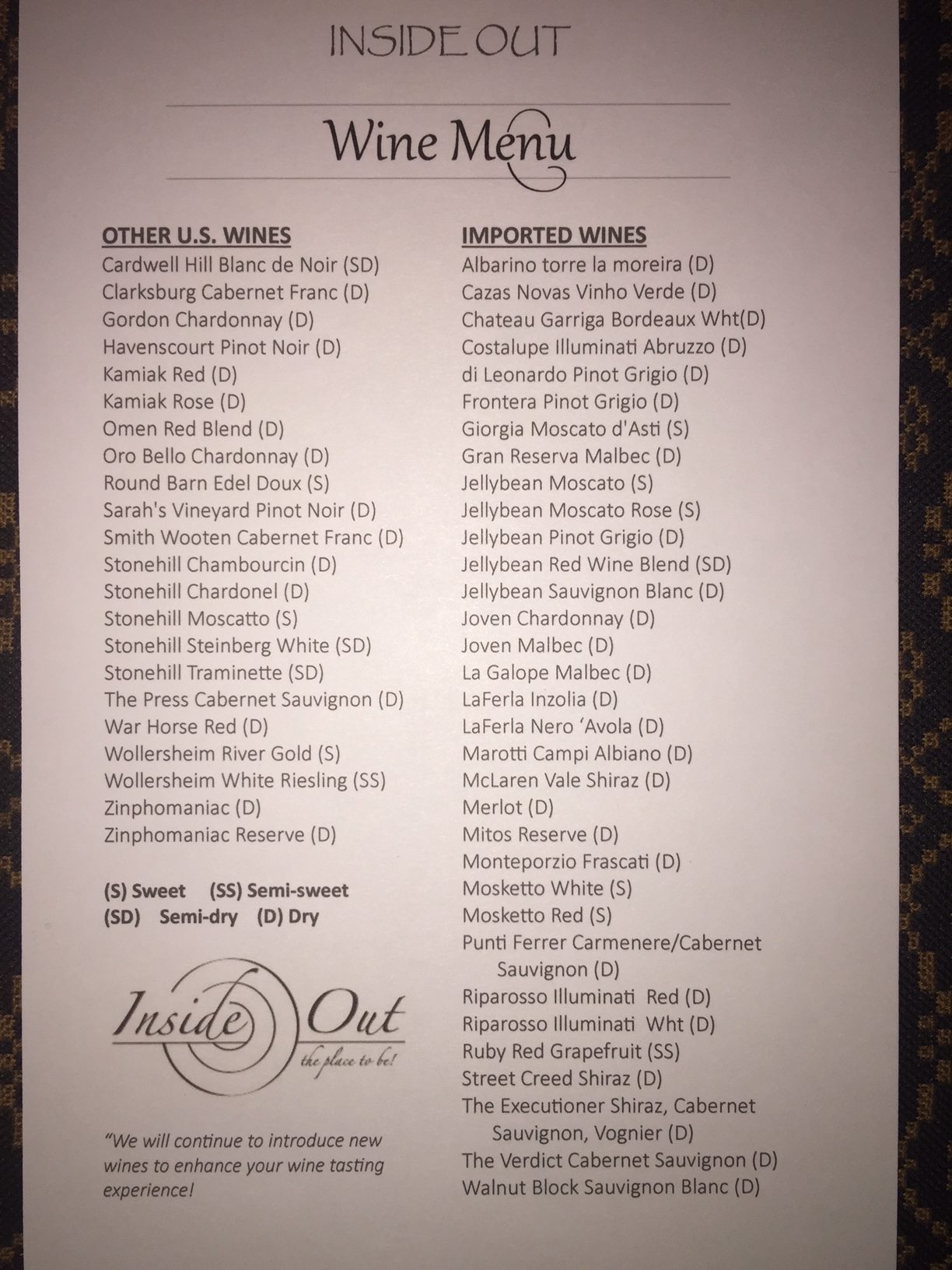 About our wine
Inside Out carries a wine for every palate whether your preference is red or white, sweet or dry, and all things in between.  Wine sampling takes place every day Inside the Wine Corner.  Wine by the glass is available for purchase to sip on while you shop Inside and Out in The Garden.  Customers must be 21 or older to sample and purchase wine.  Please note that Inside Out is not able to ship wine to our customers.
Our selection of wines come from the following vineyards:
Wine Accessories Our supply of wine accessories is ever expanding and completes our selection of fine wines.  You'll find beautiful wine glasses, stemless glasses, wine bottle jewelry, corkscrews in all price ranges, and a great line of wine aerators.  In addition to these items, we also carry beautiful bottle stoppers, corkscrews, party napkins, brushed silver serving platters, cheese buttons, cheese servers & spreaders and the ceramic wine glass topper to hold your hors d'oeuvres.  New for the holidays, a fun assortment of wine accessories and decor for your own wine corner.
Inside The Wine Corner, you will find these wines.  Remember, complimentary sampling takes place every day and is a great way to try a wine for the first time before you buy it.